UPDATES SEPTEMBER 2022
Next Level


Sound Processing
The new version of VOICEMEETER POTATO provides new features, especially for voice processing: Parametric EQ, Full Compressor/Gate, Denoiser and MultiBand Compressor.
Fixes / New Features in this update
Release Versions 3.02.4 / 2.0.6.4 / 1.0.8.4 (September 2022)
New Features
Optimized ASIO DRIVER Validation (Re-engineered DLL)
Optimized VOICEMEETER AUDIO CALLBACK validation (Re-engineered DLL).
DEVICE CHECKER: this new application offers a Devices List page to display all VB-Audio Virtual Devices and let you change audio point sample rate and possibly check some parameters read in registry (requires to be run in administrator mode to be able to change registry settings).
MACRO-BUTTONS: new instruction System.Mouse( "ACTION"); ACTION can be LBUTTONDOWN, LBUTTONUP, RBUTTONDOWN, RBUTTONUP, MBUTTONDOWN, MBUTTONUP.
MACRO BUTTONS: new Command instruction to change the color of a button: Button.Color = 0 to 9;
FX RETURN on BUS: Display label R = Reverb, D=Delay, C= C5
VIRTUAL ASIO INSERT: Patch status is displayed on the top left of each strip as 'i' + arrow to show and change the PATCH INSERT more directly on strip and directly see if the ASIO Insert is in use or not.
AUDIO CALLBACK: VMR Bus output Callback is placed after the FX Return now.
EQ 6 Band Full parametric EQ is now offering a new gain range -36 to +18 dB and can be applied to hardware input (Voicemeeter Potato Only).
MONITORING DELAY max (500 ms per default) can be set in registry "MaxMonDelayMS" in ms. (allowed max: 5000 ms).
COMP/GATE: Right click show Compressor and Gate detailed parameters over the hardware strips (right click again to close it). Changing a specific parameters display Compressor or Gate Knob display PRG inside the knob, meaning the settings is given by detailed parameters. Acting on the Comp or Gate knob will reset detailed parameters as they have to be to retrieve the regular behavior.
COMP/GATE: Since moving compressor or gate knob will modify all detailed parameters, CTL + Right Click on knob will recall the last settings defined before. Transfer graph is displayed in the Intellipan Panel (with compressor input level, compressor output level and reduction level in red).
MENU -> Shortcut key now offer to hook Volume key of function key for output A2 Slider.
MIDI MAPPING: new denoiser control.
MIDI MAPPING:MIDI message occurrence(s) are displayed in yellow, right click to display what other control is using the same MIDI message.
VIRTUAL ASIO DRIVER: Re-engineered to support timing callback error from master audio device. This modification concerns Virtual ASIO driver and our Remote Audio Callback and is expected to improve the stream stability for any connected DAW or any APA (like our 15 band graphic EQ, 8×8 Gain matrix or even Equalizer APO for example)
BUS MODE: Button now use different color code to better see normal mode and special mode.
STREAMER VIEW: add slider mode NO LINK to modify slider independently from each other.
MACRO-BUTTONS: Option "Store last buttons state" in system menu to store the current button state on application close, and recall it on application launch.
MAIN VIEW: Button QUESTION added beside Minimize and Close Button to link to our support web page.
New Multiband Compressor C5 as INTERNAL FX: Delay can be replaced by the new C5-Limiter (Potato-only – in system settings dialog box).
Fixes
Menu "Limit Remote Gain to 0dB" option was no more taken in account when using remote relative gain instruction (e.g. Strip(0).gain +=3)
REMOTE API: GetDeviceDescW was not returning same info than GetDeviceDesc
MUTE Function by menu shortkey (HOOK) was not updating MIDI remote connected to Voicemeeter (to mute input1 or output A1 BUS with CTRL+F10).
SETUP PROGRAM: DLL files in use should be uninstalled correctly (some DLL in used could be not deleted on uninstallation/re-installation).
INSTRUCTION Strip(i).gain +=1; was not working (in VM-Potato) if the SLIDER MODE option was set to RELATIVE mode.
INTERNAL FX: A/B management was not working in Delay.
VBAN CHAT Dialog box was bugged under Potato (due to difference between vb2_ctl and vb2ctlb library).
VU-METERS: were not considering the entire signal in some cases and some sound peak could be not detected.
6-Band Equalizer with a killer gain range
EQ on steroids.
The 6 Band Full parametric EQ comes now with a new gain range from -36 to +18 dB. The soundtool can be applied to the hardware inputs (VoiceMeeter Potato Only)
ASIO Driver Engine


Faster. Better. More stable.
T
he ASIO driver validation engine, which is driving VoiceMeeter´s audio performance and overall incredible feature set, was re-engineered. So you can expect significant stability improvements!
Compressor & Gate


Full control from the channel strip.
A
ll parameters of the Compressor / Gate can be controlled on each hardware input.
This way it is very easy to precisely manage the input strip compressor and gate effects.
Just switch to the Compressor and Gate Detail view with a right click on the Compressor or Gate knobs.
Switch back with another right click.
… and for the very first time,


we offer a

Denoiser

on each hardware input to let you remove the noise floor of your Microphone.
The Denoiser is available in every channel strip, hardware and software inputs. This way you can easily reduce the noise floor of your connected Mic and the noise, which is coming from apps, like online conferencing.
It is very simple to use – just turn the knob to the desired noise reduction in dB.
Highest Precision Editing


The all-new Tri Slider.
A
real innovation: Shift + click a compressor or Gate parameter to open the Tri Slider editor.
This dialog provides three "mouse wheels" to control the value of the parameter up to the most precise numbers. The precision is increasing from the left to the right "wheel". Grab one of the "wheels" and move the mouse up and down.
Next Level Sound Processing: Create your Radio Voice


C5: A professional

Multiband Compressor


for Potato
Potato comes now with a very exclusive sound processing tool: a 5-band Compressor.
To go on next level of audio processing. The Multiband Compression will allow you to finalize your voice sound as it is done in professional broadcast studio. Realtime mastering: the multiband compression will help you to define the identity of your stream and bring your sound to the professional level.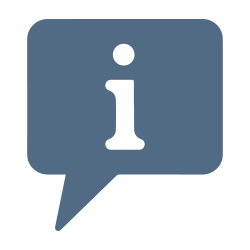 To enable the C5, open the settings dialog and exchange the Delay effect with C5 (click).
More VB Apps for your daily audio life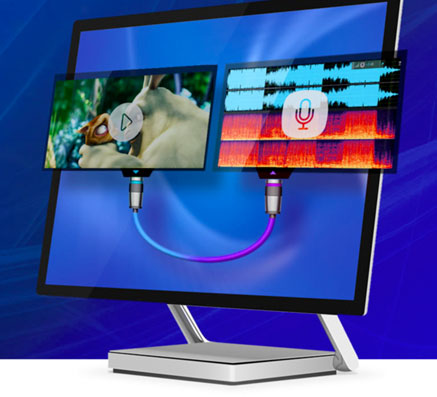 Virtual Audio Cable
Several Device drivers, which allow to route audio from every app to any app. E.g. audio player or Game sound to Skype/Zoom inputs.